SEE YOU AT NEXT YEAR'S FAIR
Veterans Memorial Coliseum
SUMMARY
The Arizona Veteran's Memorial Coliseum is suited for large consumer shows, sporting events, concerts, rallies, and more! It features two multifunctional halls on the lower level and concession stands along the upper concourse. 14,691 seats in the arena bowl.
---
Dimensions: Arena Floor 220'x106' - 23,320 sq. ft. / North Hall 288'x90' - 25,920 sq. ft. / South Hall 306'x90' - 27,540 sq. ft. (Full)
Ceiling: Arena Floor 55' / North and South Hall 14'
Floor: Concrete
HVAC: Air conditioned
Power: North and South Halls are equipped with overhead trusses for 120 AMP electrical drops
Lighting: LED
Loading Access: Two 14' roll-up doors in each hall; One 14' roll-up door east backstage; No loading docks.
Restrooms: Located throughout the upper and lower levels
Amenities: In-house PA (additional expense)
Venue Images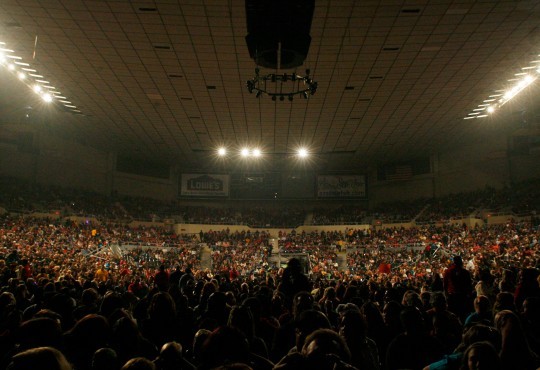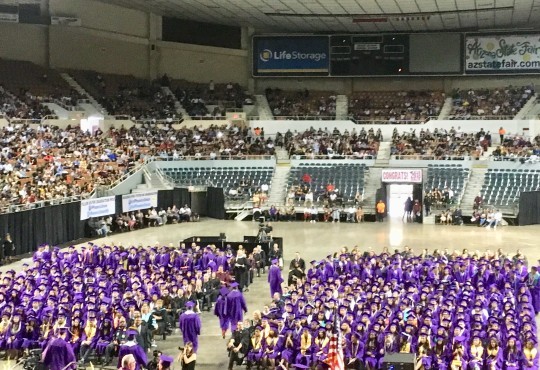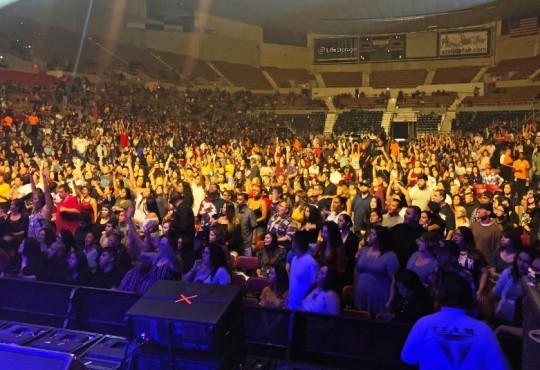 Book Your Event Or Speak To An Event Specialist At The Arizona Exposition And State Fair
FACILITY RENTAL APPLICATION
Once your application is received, one of our event specialists will contact you to determine how we can help you with your upcoming event.