GATES OPEN 12 PM THU-SUN | SEP 28- OCT 29
Fairytales On Ice: Beauty and The Beast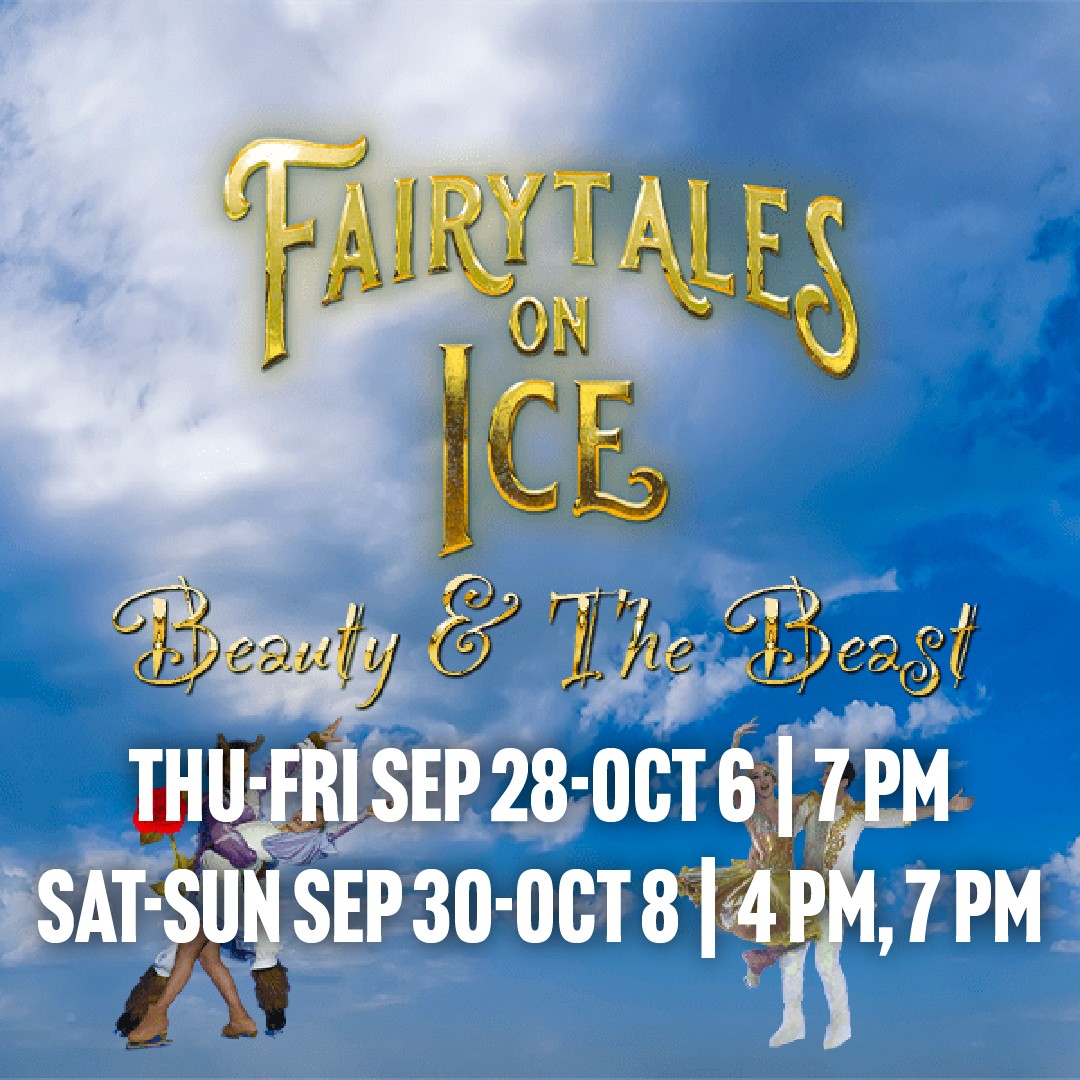 Fairytales On Ice: Beauty and The Beast
EVERY SEAT REQUIRES A TICKET: TICKET INCLUDES FAIR ADMISSION
Thu-Fri Sep 28-Oct 6 | 7 PM
Sat-Sun Sep 30-Oct 8 | 4 PM, 7 PM
ABOUT THE SHOW
Direct from its sellout tour in Australia, the ice skating spectacular 'Fairytales on Ice' Beauty and the Beast comes to Arizona. Delight in the spectacular as award-winning skaters bring your favorite fairy tale characters to life through ice skating, singing, and music!  Cool down inside the Coliseum, experience an act of kindness, and break the curse.  Then treat yourself to a real Mirror Maze on the Fairgrounds.  All seats are reserved and include your Fair Admission ticket.
Featuring stories and characters from Beauty & The Beast, explore the fairytale land alongside Cinderella, Alice in Wonderland, Little Red Riding Hood, and more! Follow the ice skating magic as you enter Arelia; meet Beauty and join along as we share our modern storyline full of fun and adventure! Let these well-known characters lift you high into another world.
Become immersed in a storyline that features the familiar and the unknown. 'Fairytales on Ice' will delight, entertain, and leave you—and the family—jumping for joy! Be mesmerized by world-class pro champion ice skaters, live singing, and cirque from all ends of the globe as they spin through show-stopping sets, bedazzling costumes, and enchanting effects that are sure to delight and excite.
Performers glide effortlessly across the floor in a hold-your-breath experience you won't want to miss. This non-stop thrilling adventure features exciting magical illusions, spectacular special effects, alongside an original award-winning recorded soundtrack with thrilling jumps, spins and pair lifts—as the ice skating spectacular takes to the stage in your town this year.
Multiple Showings:
September 28, 2023
September 29, 2023
September 30, 2023
September 30, 2023
October 1, 2023
October 1, 2023
October 5, 2023
October 6, 2023
October 7, 2023
October 7, 2023
October 8, 2023
October 8, 2023